What We Do
We're more than just a real estate developer.
We take innovative third-party projects from initial design all the way through to successful completion, delivering the built environments of tomorrow every single day.
Working across a wide range of sectors, our end-to-end solutions are transforming the urban fabric of Abu Dhabi. The future of real estate is here.
Talk to Us About Your Project
We provide rigorous assessment, benchmarking and budget analysis to make sure your vision is fit for purpose. Feasibility studies complete, we help you amend and strengthen existing plans and prepare your project to come to life with the best chances of success, in line with your project goals.

We enhance construction during the design phase, managing every aspect of the process and identifying methods of programme optimisation. From approvals to benefit evaluation to contractor procurement, our team are here to prepare your project for the next stages.

We help you connect your project to the social settings and environments around them, carrying out test fits and vision master plans, as well as providing consultancy on sustainable design. We look at every aspect of urban planning to make sure you create a complete community sure to flourish – now and in the future.

When it's time to build, we manage every aspect of the construction process, and handle stakeholder and government relations on your behalf. Budget and schedule monitoring means you can feel confident your project will proceed as planned, whilst our flexibility and experience allows you to navigate any obstacles with ease. We handle testing, commissioning and handover, and bring your project to completion.

We are not limited to new development projects, we manage numerous refurbishment projects such as schools, mosques, etc.

Project & Programme management

We add value to every project we work on – optimising plans and projected outcomes, all while minimising time and spend through efficient project phasing. With continual concern for the environment, local communities, construction safety, and economy, we manage all aspects of your project from start to finish while providing periodic reports to keep our clients up to date about the advancement of works. From contracts to programme governance and monitoring, we craft robust, thriving, and innovative built environments – together.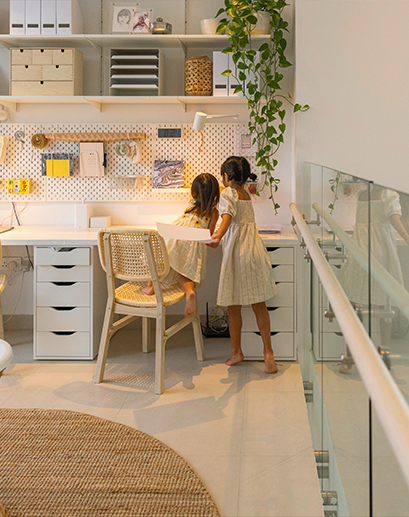 Building a Better Tomorrow
Fuelled by ambitious, visionary people and a unique approach to development, we create sustainable, future-ready built environments. That's why we're the partner of choice for some of the UAE's most innovative projects.
With expertise covering every aspect of the construction process, we strive to help our partners and suppliers adopt responsible practices, encourage local investment, and mitigate their impact on the environment.
There are a million reasons why you should partner with Aldar Projects. Discover them today.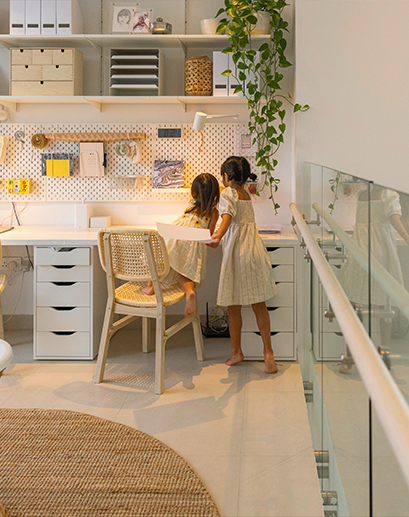 Excellence in delivery
Our stellar track record speaks for itself. Aldar Projects has delivered an array of stunning projects from inception all the way through to successful completion, and has a reputation for end-to-end solutions that perform – for the planet, and for everyone. From feasibility planning to quality control and HSE assurance, we offer a kind of excellence that only the UAE's leading real estate developer can provide.
Sustainability
We take our impact on the environment and our communities seriously. Our sustainability strategy is designed to help you achieve higher levels of project sustainability and align with the UAE's Net Zero Action Plan and ICV Programme. We also provide guidance on strategic sourcing, workers' welfare, MSMEs and other aspects of social impact to help our partners drive progress in our region.
Digital Transformation & Innovation
Creating the built environments of tomorrow starts today – with innovative technologies, future-ready construction methods, and automated data analytics and modelling. We're committed to adopting the latest sustainable technologies to enhance the performance and energy efficiency of the built environment, including BIM, VDC, Digital Twins, Artificial Intelligence and Machine Learning.
Harnessing the employees innovative spirits and adapting agile methodologies, ensures we are on the forefront of sustainable, efficient and effective solutions.
Performance
We know performance is everything, which is why we are committed to meeting and exceeding your project objectives at every turn. Whether it's optimising the energy efficiency of your development to align with a wider, organisational net zero strategy, or making sure the project proceeds according to cash flow projections, we're dedicated to achieving the performance you require from your project.
UAE Government Vision
The UAE's leading built environment creator, we're committed to enabling the Government's vision for the future. We always make sure our services are in alignment with the nation's wider commitments and strategies, including the Circular Economy Policy 2021-2031, the Industrial Strategy, Net Zero 2050, Emirati Talent Competitive Programme, and Operation 300B.
Bold Projects, Unique Communities
What does an Aldar Project look like? Our portfolio comprises a diverse array of stunning projects, delivered to perfection and designed with one goal in mind – to enrich the lives of our people.