Aldar 2022 Annual Report
Explore our latest Annual Report to find out more about the drivers of our robust performance and our strengthened position as Abu Dhabi's most sustainable, desirable and reliable developer.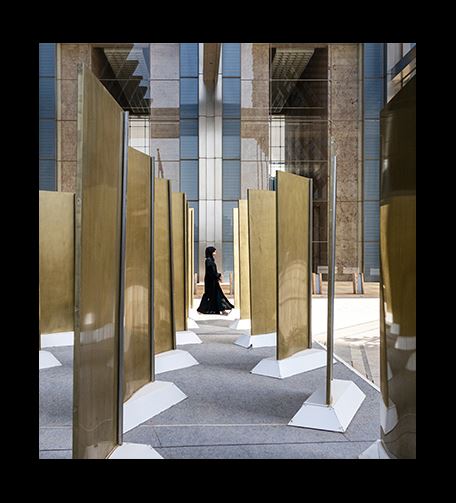 Aldar is the leading real estate developer in Abu Dhabi, and through its iconic developments, it is one of the most well known in the United Arab Emirates, and wider Middle East region.
Aldar is driven by a vision to be the most trusted and recognized real estate lifestyle developer in Abu Dhabi and beyond.
Latest Key
Financial Highlights (FY2022)
AED
11.2 BN
Revenue
AED
3.7 BN
EBITDA
AED
3.1 BN
Net Profit
AED
1.6 BN
Recurring Adj. EBTDA from Aldar Investment (excludes pivot)
AED
14.4 BN
Group Off-plan Development Sales
AED
61.3 BN
Total Assets
fils
16.0
Dividend per share
fils
36.8
Earnings per share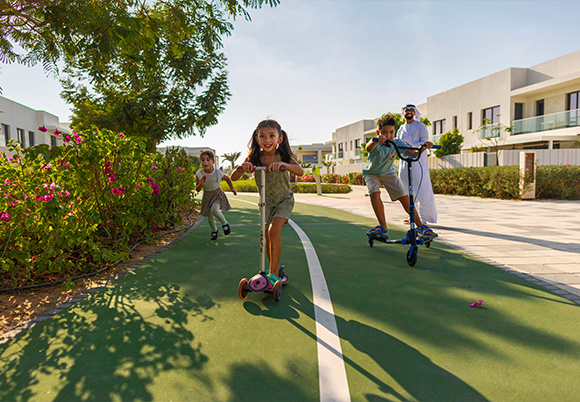 Development
Aldar is the largest developer within Abu Dhabi and, since inception, has completed approximately 26,000 residential units across the emirate.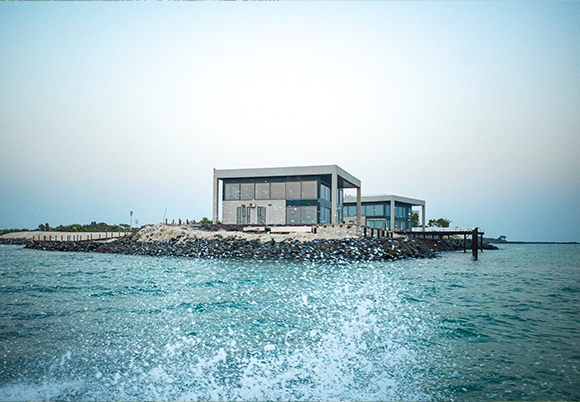 Investment
Aldar owns and manages a diverse asset management portfolio of AED 20 billion of assets, all within Abu Dhabi.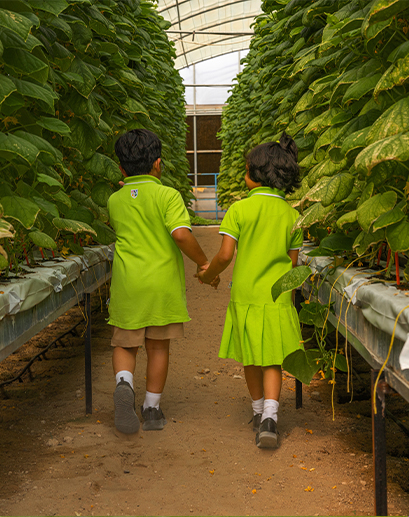 Sustainability Framework
Our approach to sustainability management is well aligned to our mission, vision and complements Aldar's corporate strategy. Whilst the framework continues to be structured around four sustainability pillars (Economy, Community, People and Environment) as the core components that define our sustainability strategy, it is also mapped against the most relevant National Strategies and Plans and the UN Sustainable Development Goals (SDG).
By strategically addressing 23 material issues that stakeholders care about and expect us to deliver on, the framework directly supports Aldar's corporate strategy. Behind our sustainability framework is a clear structure of accountability. Sustainability governance at Aldar has been brought under the oversight of our Chief Financial and Sustainability Officer (CFSO), and we also established a Sustainability Council.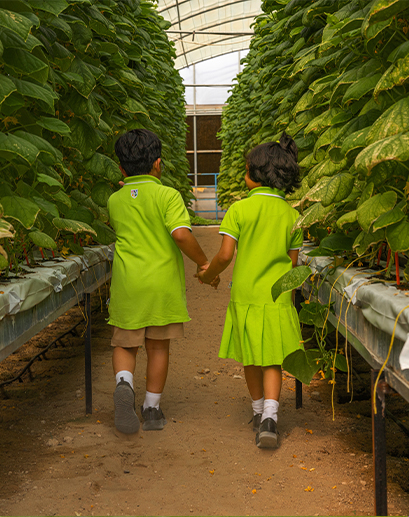 Aldar Sustainability
Report
In this report we share the story of our commitment, approach and progress as we move forward together to create a better, more sustainable future for our Group, our stakeholders, the real estate sector as a whole and the wider world.
File Size 21MB
Download Report
What is the general business of Aldar Properties?

Aldar Properties PJSC is the leading real estate developer, manager and owner in Abu Dhabi and, through its iconic developments, it is one of the most well known in the United Arab Emirates and the wider Middle East region. Aldar Investment Properties is a 100% owned subsidiary of Aldar properties PJSC with assets worth more than 20 billion dirhams.

When was Aldar Properties established?


Aldar Properties PJSC was first listed in Abu Dhabi Securities Exchange (ADX) in 2005

What is Aldar's credit rating?


Aldar Investment Properties has a Credit rating from Moody's Baa1 Stable, which is one notch higher than Aldar Properties PJSC rating of Baa2 Stable

Where can I find the latest financial results?


Please visit latest results page for further information

Where can I see the historical financial data?


Please visit financial results page for further information

Where can I find the latest copy of the Annual Report?


Please visit annual report page for further information

On what exchange is Aldar Properties listed?


Aldar Properties PJSC was first listed in Abu Dhabi Securities Exchange (ADX) in 2005

Investor Relations Contact