Talal Al Dhiyebi
Group Chief Executive Officer, Aldar Properties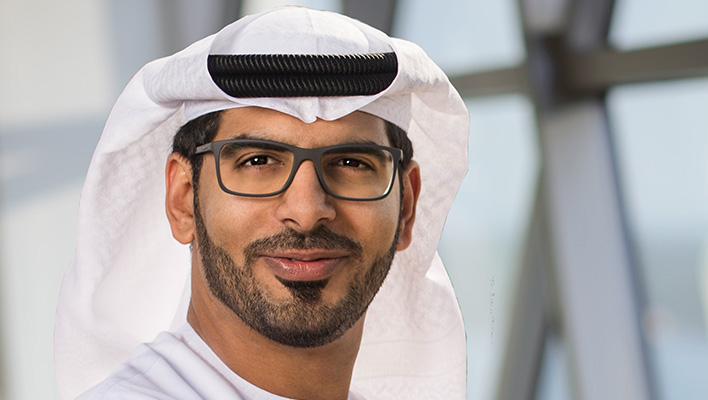 Talal Al Dhiyebi is the Group Chief Executive Officer at Aldar Properties, the UAE's leading real estate developer, investor, and manager.

Under his leadership, Aldar has bolstered its presence by expanding its geographic footprint outside of Abu Dhabi to the neighbouring emirates of Dubai and Ras Al Khaimah, and internationally to Egypt. The company currently holds a diversified recurring income portfolio worth over USD 9 billion, an ongoing development backlog of over USD 20 billion between owned and managed projects, in addition to a 70 million sqm strategic landbank.

Aldar is a regional leader when it comes to sustainability, having recently launched its comprehensive Net Zero Action Plan by committing to becoming net zero in Scope 1, 2, and 3 emissions by 2050. The company has set high standards across various ESG metrics, including Governance, Diversity & Inclusion, Women Empowerment, Youth Development, Emiratisation, Worker Welfare & CSR.

Talal serves on the boards of numerous companies, including Abu Dhabi Transport Company, Abu Dhabi Chamber of Commerce and Industry, Miral Asset Management, "Ethara" and "Sandooq Al Watan" – the UAE's national fund focused on social contribution. In addition, he is a member of the Executive Committee of Sorbonne University Abu Dhabi.

Talal also serves on the boards of a number of Aldar subsidiaries as, Chairman of SODIC - the leading lifestyle developer in Egypt, Chairman of Aldar Estates and Vice-Chairman of Aldar Education.

Talal is a graduate of Electrical Engineering from the University of Melbourne, Australia.