ALDAR SELLS OUT THREE BUILDINGS AT GROVE DISTRICT AND RELEASES A FOURTH
AED 600 million in sales recorded at Grove District so far

37% of sales were completed by non resident investors, 27% by expatriate residents, and the remainder by UAE nationals


Due to increased demand, apartments at Grove Gallery Views are now available for purchase by buyers of all nationalities
Abu Dhabi, UAE – 07 July 2022: Aldar Properties ('Aldar') has announced that the three apartment buildings launched in the first phase of Grove District have sold out. The units at Grove Museum Views, Grove Beach Views, and Grove Uptown Views achieved AED 600 million in sales.

37% of sales were completed by non-resident buyers, which represents the highest ever demand from this segment at an Aldar development and further demonstrates Abu Dhabi's appeal to global customers. Expatriate residents accounted for a further 27%, while the remainder were purchased by Emirati customers. 89% of the units were sold to buyers purchasing their first Aldar property, while 39% were sold to female buyers and 59% of all buyers were under the age of 45.

Due to overwhelming demand, a fourth building (Grove Gallery Views) has also been released for public sale. Open to buyers of all nationalities, units are competitively priced with studios starting from AED 905,000, AED 1,400,000 for one-bedroom apartments, and AED 2,399,000 for a two-bedroom unit.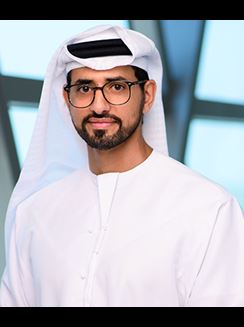 Rashed Al Omaira
Chief Commercial Officer, Aldar Development
"Located at the centre of three cultural institutions, Grove District has commanded overwhelming interest from both local and international buyers. The development was so well received by the market that we brought forward the second and third buildings ahead of schedule to meet customer demand and we now recording strong interest in the fourth building. The success of this sales launch reflects Abu Dhabi's appeal as an investment destination and the growing awareness of Saadiyat Island as a world class destination."
Grove District sits within Aldar's flagship Saadiyat Grove development, and its apartments boast partial views of the sea, as well as the island's three iconic landmarks: Zayed National Museum, Louvre Abu Dhabi, and Guggenheim Abu Dhabi. The development, when completed, will comprise 612 units in five residential buildings across luxury, lifestyle, and urban themed districts.

Customers interested in purchasing the remaining units at Grove District can visit the Aldar's Sales Centre or contact the Aldar Sales Centre by phone on 800-ALDAR/800-25327 or via email on customercare@aldar.com